Ashton & Mila seen very normal, not using a nurse to care for the baby that's awesome! They are so cute and I can't wait to see the 3 little pigs for Halloween!
Celebrity Babies and Kids - Moms & Babies - People.com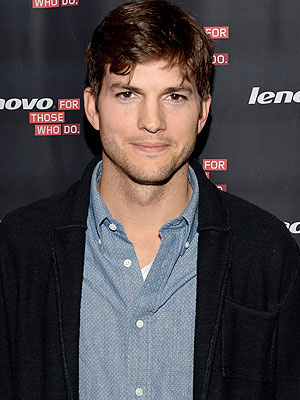 Michael Kovac/Getty
Proud new dad alert!
Ashton Kutcher dropped by Conan Tuesday night — and he couldn't contain his excitement over becoming a first-time father to daughter Wyatt Isabelle.
"It's unbelievable. It's the greatest thing on Earth," the beaming Two and a Half Men star, 36, said.
"We're really privileged that we have time and can afford to take time. So we don't have a nanny or a night nurse of any of the stuff. It's just the two of us."
Kutcher told host Conan O'Brien that fatherhood has already opened up a whole new perspective for him — including a newfound appreciation for his own parents. "As soon as this child was born, I immediately wanted to call my parents and just apologize because I never knew how much they loved me," he shared.
View original post 365 more words